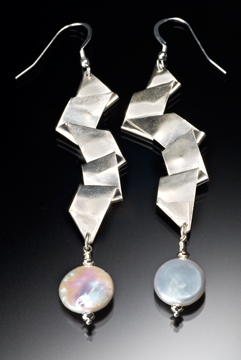 The Ribbon Riot Series

My creative fascination is to fold and form metal to pleat and drape like fabric and ribbons. The Ribbon Riot works are hand-formed sterling silver links, loops, and bead caps. Limited pieces in this series are currently available for sale.
The Landscape Series
This folded brass and copper series is hand-formed metal "canvases" enhanced with rivets, pearls or bezeled cabochons. This series is in development and not for sale.